Today's free item is, you guessed it, from last year.
I really liked this item and hoped it would stay rare. Oh well. And because of popular demand, I will try to post new items now. One of my favorite items is now resold in Jam Mart Furniture.
These are so usefull, they don't just have to be use for the Jamaalidays. And to continue my complaint about both the Alphas video and the 3D graphics. When you make a new account, there are the new screens to make an animal ect. that I showed you yesterday. Then they play the Alphas video, and then send you to meet Liza the Panda Alpha. But wait... she's in 3D!
Wow, come on guys, you have to agree that that looks much worse than what it was before. Look at this: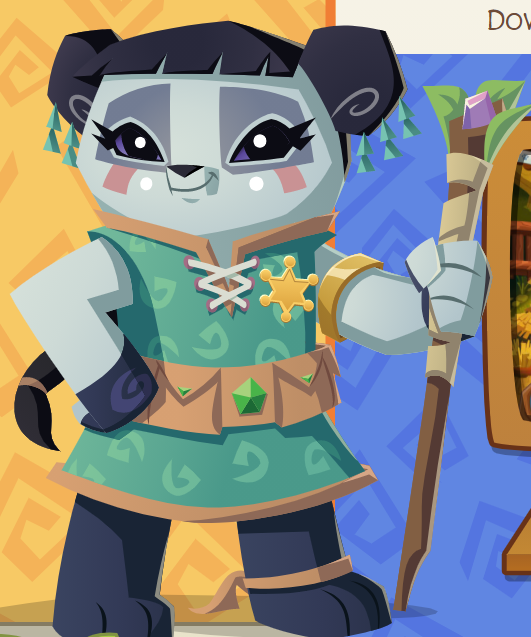 Neither of them are perfect, but the new one is disgusting. And it just makes it even more clear that everything will soon be 3D. So I encourage everyone to send at least one letter to AJHQ to keep the old graphics - tell them how much better that art is. Then maybe we can really have Animal Jam like it was in 2010.
Also, a cool new addition to the game is that starting today you can control you animal with the arrow keys on your keyboard! Press two at a time to go at an angle. Happy Jamaalidays!
~Gecko~